Recipe Roundup: 5 Super Bowl Party Snack Ideas
Last updated: February 2, 2017, at 1:21 p.m. PT
Originally published: January 24, 2017, at 9:31 a.m. PT
Super Bowl Sunday is fast approaching. It's a time to gather for food, friends and football. If you're only interested in two out of the three, then you'll love these recipes for relatively healthier snack options. It's totally OK to have treat days, and maybe the Super Bowl is yours. Whether you're hosting or bringing a dish to contribute, guests will appreciate having at least one healthier option along with the other traditional game viewing snacks we love—like pig(skin)s in a blanket!
This is a healthy twist on a classic football game snack and a pretty great substitution for the real thing since it's the sauce that's key! It can also be easily made gluten-free or vegan.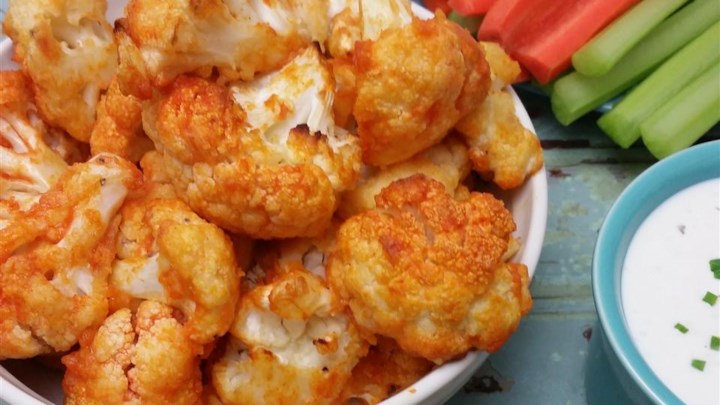 Layered dips are by far one of the easiest dishes to prepare, and yet one of the most impressive to guests based on presentation alone. Try this beautiful recipe from Trader Joe's.
For a heartier option, trade the traditional baked potato for a sweet potato stuffed with greens.
Those with a sweet tooth will flip over this popcorn tossed in sweet and creamy peanut butter.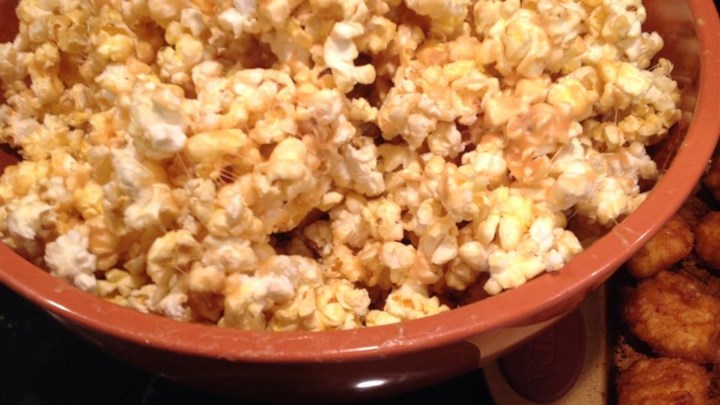 Persimmon and Pomegranate Salad
Most people won't think that they'll want a salad at events like this, but once they see it in a sea of potentially beige options, they'll be glad it's there! Take advantage of winter fruits like persimmon and pomegranate for this sweet and tangy salad.